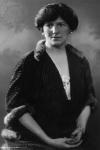 Alice Duer Miller poet from United States was born on July 28, 1874, had 68 years and died on August 22, 1942. Poems were written mainly in English language. Dominant movement is other.
Top ten poems Alice Duer Miller
... XXXII 'I want him called John after you, or if not that I'd rather—' ...