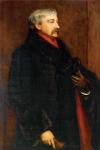 Francis Bret Harte poet from United States was born on August 25, 1836, had 65 years and died on May 6, 1902. Poems were written in Modern age mainly in English language. Dominant movement is theology.
Top ten poems Francis Bret Harte
...   And there's something gone wrong with his lung,-- ...
... Some sweet home face his foolish thought surprises ...
... The same red blood that dyes your fields ...
... And bombs, shells, and crackers, that crashed through the trees, ...
...   Where they built their nest, and each day grew leaner ...
... (SIERRAS) We checked our pace, the red road sharply rounding ...
... Slipped from its point, when his full heart went out ...
... Thomas." Said the Mountain ranges, "Thank'ee, ...
... "The young, the brave, the good and wise, ...
...   Well, Papa says you're "Poverty's self," and what's more, ...