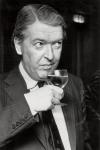 Kingsley Amis poet from United Kingdom was born on April 16, 1922, had 73 years and died on October 22, 1995. Poems were written in Modern age mainly in English language. Dominant movement is the movement.
Top ten poems Kingsley Amis
... .." Cadet, bargee, longshoreman, shellback mutters ...
... And the house - a different house - ...
... Chock-full of love, crammed with bright thoughts, names, rhymes, ...
... And give you something to turn your hand to, so to speak ...
... Such an answer be less than wrong, ...
... The things you like, that's what O'Grady says ...